50 year jewel Presentation and Christmas dinner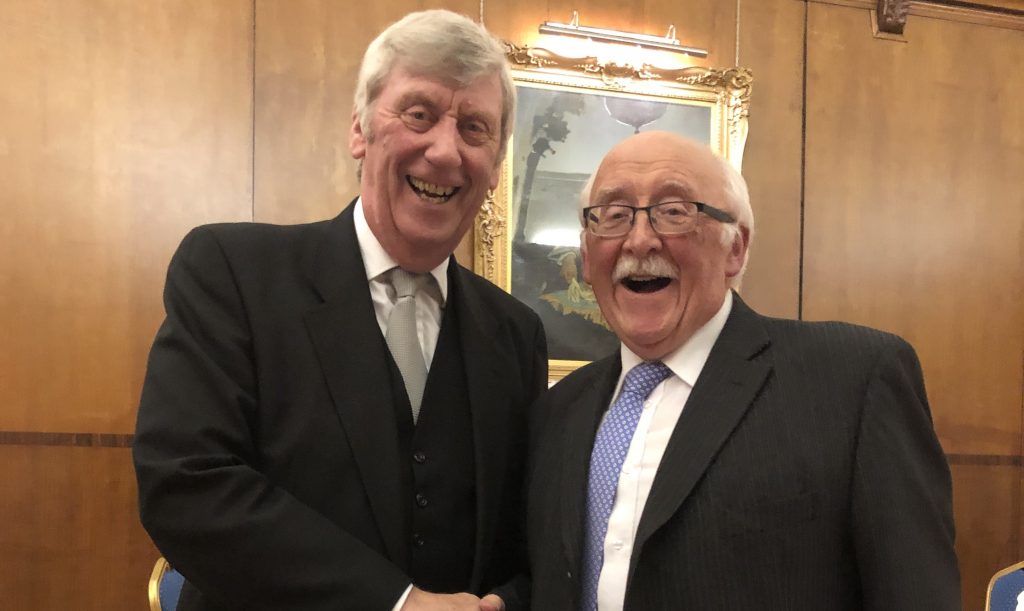 On the 5th December we had our yearly friends and family Christmas dinner at which we had 60 guests. We also had a visit from R.W. Bro Rodney McCurley our Deputy Grand Master and also R.W. Bro John Edens our Provincial Deputy Grand Master designate. we had an excellent meal which was a traditional turkey and ham carvery with all the trimmings.
At our meeting prior to the dinner R.W. Bro Rodney McCurley and R.W. Bro John Edens presented a 50 year jewel to W. Bro Stewart Holland. Stewart was a Shankill butcher having owned a butchers shop on the Shankill Road for many years.
R.W. Bro Rodney McCurley and W. Bro. Stewart Holland